OUR SOLAR JOURNEY
We Put Renewable Energy
Centerstage
Renewing Australian Energy Needs, one panel at a time, Solaright focuses purely on getting the best out of our primary star.
Year Solar Panel Warranty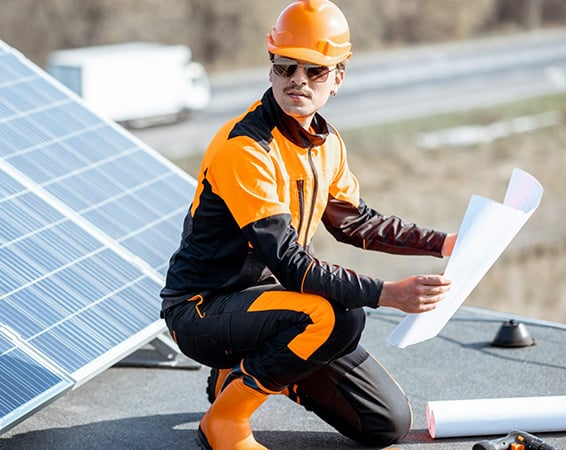 SOLARIGHT - IN A NUTSHELL
Making Solar Installations & Support Convenient
Installation & Maintenance
what we do
Our Services
Pushing Solar
Into The Mainstream
Property Assessment
Our team will pay you a visit and see through all particulars in providing the best possible Solar Experience.
Engagement & Approval
Once figured out, all the required hardware & paperwork will be carried out by us meticulously.
PV Installation
Your desired Solar PV Installation will be done, irrespective of Residential or Commercial.
Maintenance & Support
Your Solar System will be taken proper care of & be provided with seamless assistance.
ABOUT SOLARIGHT
Embracing
Solar Energy!
Right from Solar PV Panels to Heat Pumps, Solaright constructs all the pathways to eliminating general fossil fuel usage, prioritizing a Nett Carbon Zero lifestyle.
SOLARIGHT CLIENT POV
Clients About Solaright
With hundreds of satisfied clientele, they are nothing short of constructive and gleeful responses after experiencing the Onset of Solar Energy directly in their lives.
I was very happy to see Installation happened in just 10 days. Very polite and professional service.
I am very happy with the Service provided by Solarlight time. They installed Solar panels within a week. Very competitive price. Very neat installation.
I had a number of problems in making contact before the job commenced. However the job itself was exceptionally well done ans very quickly finished. The final layout was different from what was in the Proposal but is working effectively.
Sami was the best representative for my family who had little to no idea about the entire solar system. He never hesitated to answer even the silliest questions. Very professional and gentle in nature.
Excellent service from day 1, Sami was efficient, informative, and timely with the quote (very competitive). Solar panels were installed in a timely manner, neat work, and friendly staff. Highly recommend Solaright!! Excellent Job!
These guys were great. Arrived on time, no fuss, no bother.Very polite. Did a good job explaining the system in a simple way. Sami then helped me set up the Fronius app to track my data. I am happy I chose Solaright.
would highly recommend Solaright for its quality and efficiency. The team is not just friendly but very professional and provides great customer service! Look no further if you are looking for the best solar installers in the market!
Great customer service. Detail explanation of the required equipment for my use. Would greatly recommend it to others who are looking to get solar power for their home or business .
One of the best Solar Panel Installation service. Friendly staff and great customer service. Highly recommended.
There is a gleam of optimism in sight in a world where the necessity of tackling climate change looms big. A striking change in the energy landscape has been shown…
The price of solar modules has been steadily falling in recent years, which has been a remarkable and ongoing phenomenon in the solar energy sector. This movement has significantly changed…